Getting rid of all the plastic packaging in your life. Eradicating food waste. Hours and hours of frustrating research.
An exhausting work day. Wrangling kids. Convincing the rest of the world recycling isn't the answer to our environmental problems.
The statistics are frightening and the day-to-day is overwhelming.
Trying to de-trash your life and enact sustainable changes while still living your life can feel totally impossible. We want to live a perfect zero waste life right away when in fact making these changes is a slow, habit-building process.
That's where The Essential Zero Waste Blueprint comes in.

Welcome to Zone 2: A Waste-Free Bathroom! If your zero waste focus is on your hygiene and beauty routines, and you don't have 12 months to dedicate, this is the one-month course for you!

See what's covered in zone 2: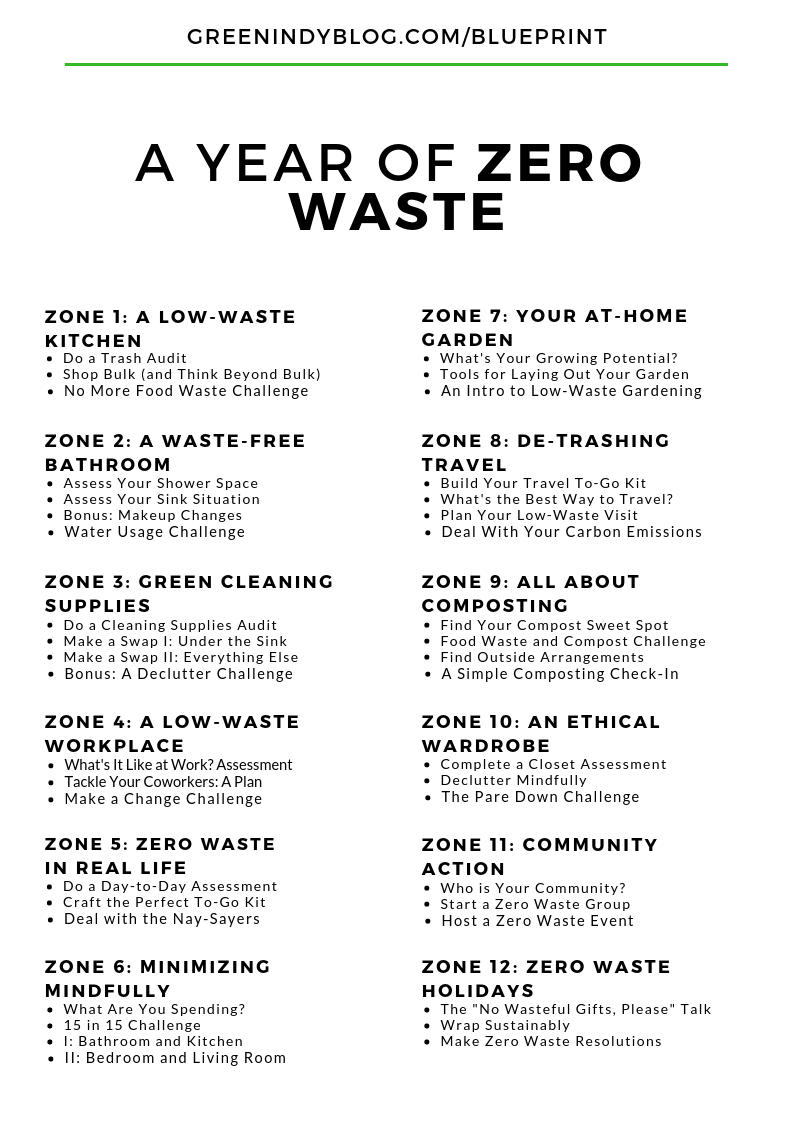 The Essential Zero Waste Blueprint will help you craft a personalized plan specific to you and your lifestyle by offering two different actionable tips for every lesson. If you feel super confident about one area, you can choose the more difficult path (Time to Spare tips). If you're not sure or just aren't interested in making big changes in another zone, just choose the simpler option (Quick Fix tips).
Here's what a typical written lesson might look like: