Are you a new or intermediate blogger in the sustainability/zero waste/ethical sphere? Do you struggle with the idea of getting all your ducks in a row re: the technical side of blogging and staying true to your ethics?
It's a tough gig! I know - I run Green Indy, a website dedicated to making zero waste and sustainability more accessible. I began Green Indy in spring 2017. In the two years since, I've welcomed more than 20,000 unique visitors to my website every month, gotten over half a million monthly views on Pinterest, and grown my Instagram to a 23K+ community. And it's now my full-time job!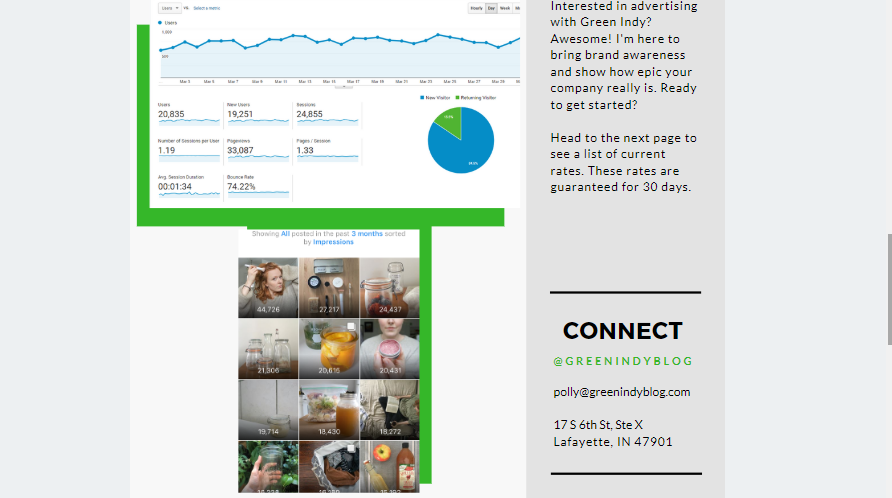 From creating amazing campaigns with really cool brands to pulling my hair out for rejecting good money over ethical disagreements, I'm excited to share the wins and fails, highs and lows of navigating online sustainability work as a way to pay the bills with The Ethical Blogging Masterclass.
Here's what we'll cover:
Niching & Branding
What's really your focus?
What socials are worth it?
A branding exercise
Content Creation
How important is a content calendar?
How to create cohesive content
How to effectively share your stuff!
Monetization
The ethics of monetizing sustainability
How much should I charge?
How to approach brands
Open Q&A
The Ethical Blogging Masterclass is a 2-hour session on May 26th from 2-4 PM EST.
The video recording will be added to this platform - along with all the worksheets and resources mentioned - after the live event so you can refer back to it as needed!
I can't wait to help you meet your goals, whether it's to write full-time, create a semi-profitable side-hustle, or just figure out how to write more consistently!